Stormceptor® Quality Assurance Plan
Based on initial inspection results, there are two plan options to ensure Stormceptor® performance:
Option A (5 years, no cleaning)
Six inspections over a 5 year period, with no cleaning required
First inspection at 6 months, inspections every 12 months thereafter for 5 years
Oil and sediment levels are documented along with maintenance recommendations, if necessary
Option B (2.5 years, with cleaning)
Initial inspection and one post construction sediment cleaning at 6 months
Two additional annual inspections, resulting in the unit being maintained for the first 30 months (2.5 years)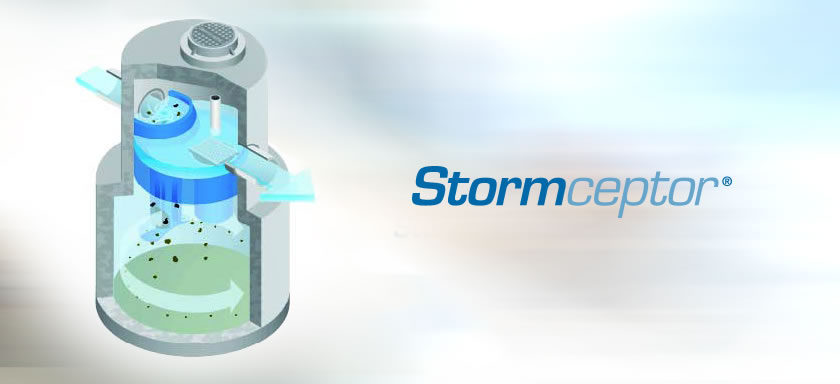 We've got you covered
Forterra Pipe & Precast Stormceptor® Products now include a 5 year Quality Assurance Plan.
Maintenance costs for Forterra Pipe & Precast industry leading line of Stormceptor® products are already much lower than competitive stormwater quality devices. Now we've sweetened the deal by introducing a new Quality Assurance Plan that covers maintenance for up to five years.
We've recently expanded our already impressive line of Stormceptor® products with the addition of Stormceptor® OSR — simply the most cost competitive stormwater quality device on the market. Now we're improving our service by taking care of the maintenance on our entire Stormceptor® product line for 5 years after installation.
Improving products, improving service
At Forterra Pipe & Precast, we understand that maintaining a high standard of water quality is crucial to the environment and to our lives. That's why, for the past 10 years, we've included a two year maintenance plan with every Stormceptor® unit sold. As maintenance becomes more of a focus for many municipalities, we felt it was time to strengthen the program even further. We are now offering a complimentary 5 year maintenance plan with every Stormceptor® unit to ensure water quality continues to be at its best.
We're taking care of your maintenance needs so you can focus on your next project. Trust Forterra Pipe & Precast to help you weather the storm.